Spiraling your way towards balance
Experience the joyful flow
The Gyrotonic method offers similar benefits to yoga, dance, gymnastics, and tai chi. Created by Juliu Horvath 30 years ago, it is now used worldwide in therapeutic, dance, sports specific and general conditioning to enhance the wellbeing of people of all ages and abilities. The Gyrotonic method allows the body to regain its natural elasticity, tap into its rhythmic flow, and feel vibrant and more alive.
Benefits of The GYROTONIC® Method
Invigorates the body, mind & spirit
Increases vitality and revitalizes natural energy
Strengthens and lengthens muscles while freeing the joints
Releases tension in the body, and evokes a deep sense of wellness
Natural, rhythmic, fluid, dynamic, healing, undulating, harmonious FUN!
Experience the healing transformation
"The ultimate aim is to be at home in one's body, to be at one with the nature of oneself, and to experience exercise as a creative and delightful experience" (J. Horvath). Unique to Gyrotonic method, movements follow the natural arcing and spiraling motion of our human bodies. These undulating, circular movements increase the functional capacity of the spine and create spherical awareness. Every system, joint, muscle and organ becomes more flexible and resilient; capable of easily supporting and responding to any activity life offers.
Experience the versatility
"I want music in my body and I want poetry in my body" (J. Horvath). The Gyrotonic method unleashes the beauty and healing deep within the body by offering complete freedom of movement. Even support and resistance from the pulley tower and handle unit guides you, easing through restrictions and creating spaciousness in the mind-body system.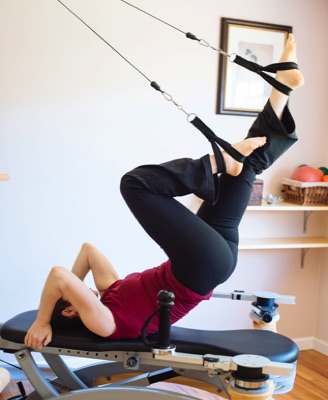 Come experience the vital, spiraling flow!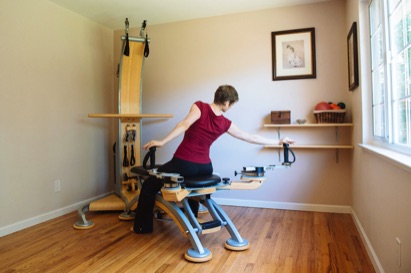 GYROTONIC and GYROTONIC & Logo are registered trademarks of Gyrotonic
Sales Corp and are used with their permission.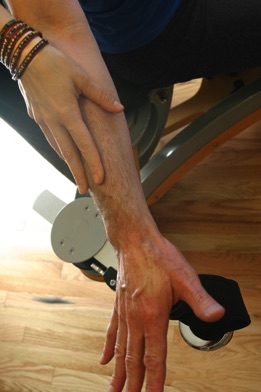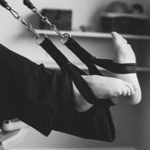 Agnes Hendrie, Davis, Davis California, Pilates, CoreAlign, GYROTONIC(R), GYROTONIC EXPANSION SYSTEM(R), Mindful Movement, Fitness, Rehabilitation, Injury Prevention, Joyful, Embodiment, Balanced, Strong, Instructor, Certified, Health, Wellness, Balanced Body, Master Trainer, Pilates Method Alliance